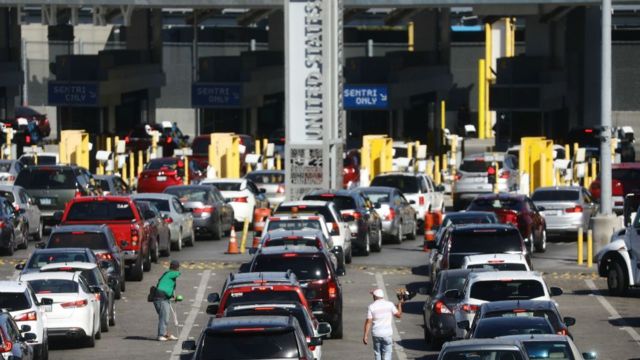 By law, the mexican cars in the United States must be insured specifically to transit in that country. If you do not have this coverage, you expose yourself to different legal problems and sanctions. For this reason, in this article we develop 5 auto insurance Mexican in the United States.
Each state has its own Mexican auto insurance requirements in the United States.
Between the requirements to cross the border by car: Only two states within the United States do not require you to have insurance: New Hampshire and Virginia. However, both are far from the border, so getting there requires driving through other states that do require insurance.
In this sense, in Texas drivers must have liability insurance that covers costs related to car accidents they cause. The policy must cover at least $30,000 for each person involved in an accident and up to a minimum of $60,000 for each event. In this state, drivers also need $25,000 minimum coverage for property damage.
Another of the states much visited by Mexicans is California. The law there stipulates that drivers must carry insurance that covers up to $15,000 for personal injury or death, $30,000 for multiple casualties and at least $5,000 in property damage coverage.
What happens if I don't have Mexican auto insurance in the United States?
Drivers caught driving without a valid insurance policy may face various penalties. In California, fines range from $100 to $200 for a first offense. The second results in a fine of between $200 and $500. In these cases, the vehicle is also subject to referral. This means that you have to pay the cost of referring it and pay a fee to retrieve it. Although the amounts of the fines vary by state, the punishment is always similar.. Also, being involved in an accident can ban you from driving in the United States for several years or for life.
Now yes, let's see 5 options to avoid all these inconveniences.
5 Mexican car insurance options in the United States
1.- MexPro
This company offers insurance for Mexican cars that need to travel through the United States and Canada. Mexpro policies provide the liability coverage required by law when driving in the United States. They work together with the American company National Unity Insurance.
Most auto insurance companies only sell six-month policies, making it difficult to get short-term coverage. One of the advantages of MexPro is that It is possible to hire auto insurance for Mexican vehicles ranging from one day to one year.
2.- MexInsurance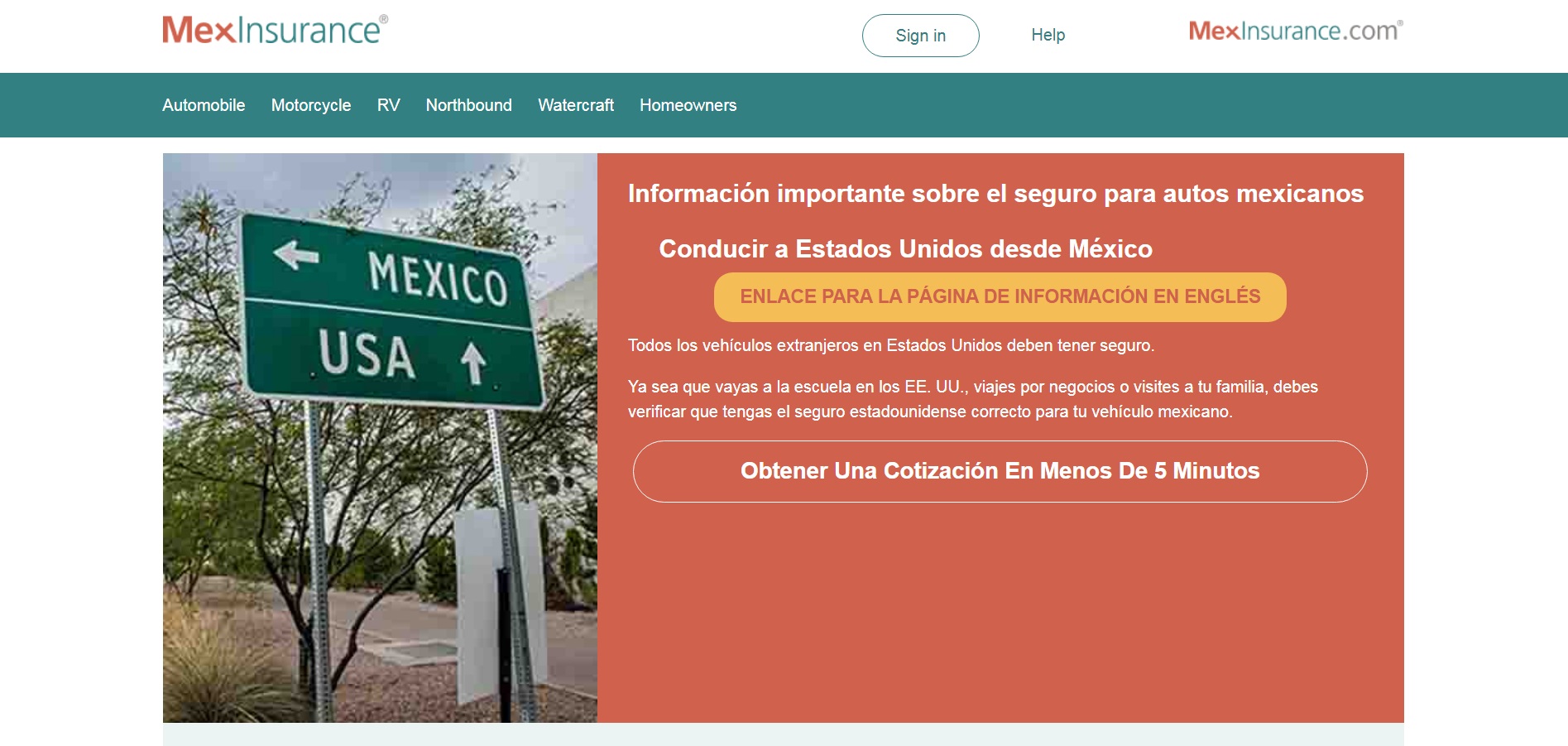 This firm works as a virtual insurance agency for vehicles with Mexican license plates and they work together with the Chubb company. The insurance they offer, called Northbound, offers all the legal coverage necessary to drive in the United States. According to MexInsurance, its policies are designed to be low-cost and short-term.
They also have a customer service for incidents such as a punctured tire, lack of gasoline or forgetting the keys inside the vehicle. In a case of theft, the coverage includes a part of the rental of a new car. Also, in some policies, accommodation services and legal assistance are included.
3.- ICI Insurance Agency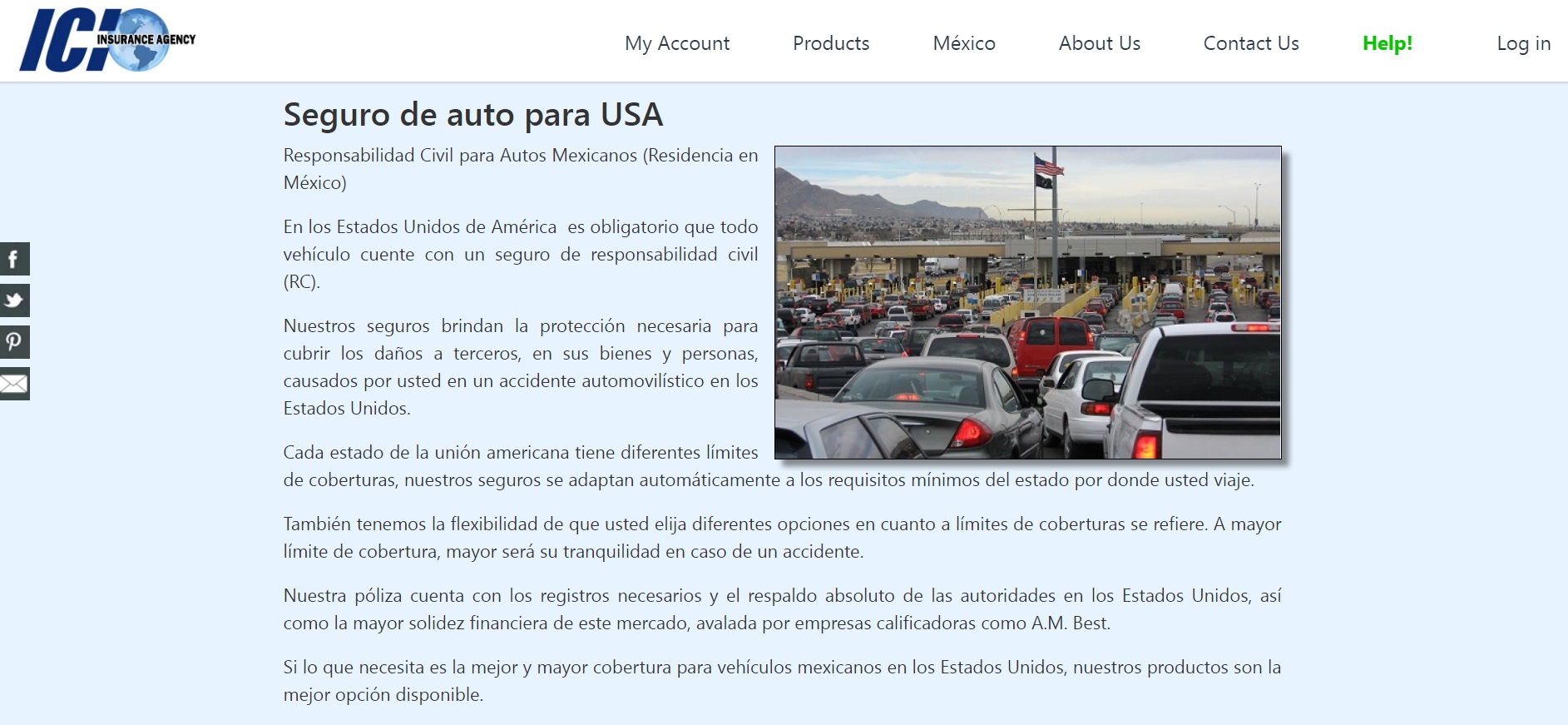 The insurances of this company provide the necessary protection to cover damages to third parties (property and people) caused in an accident in the United States. offer different coverage limits. These policies are backed by the American rating agency AM Best. They have an online calculator to be able to know what the cost of each personalized policy is.
4.- Mapfre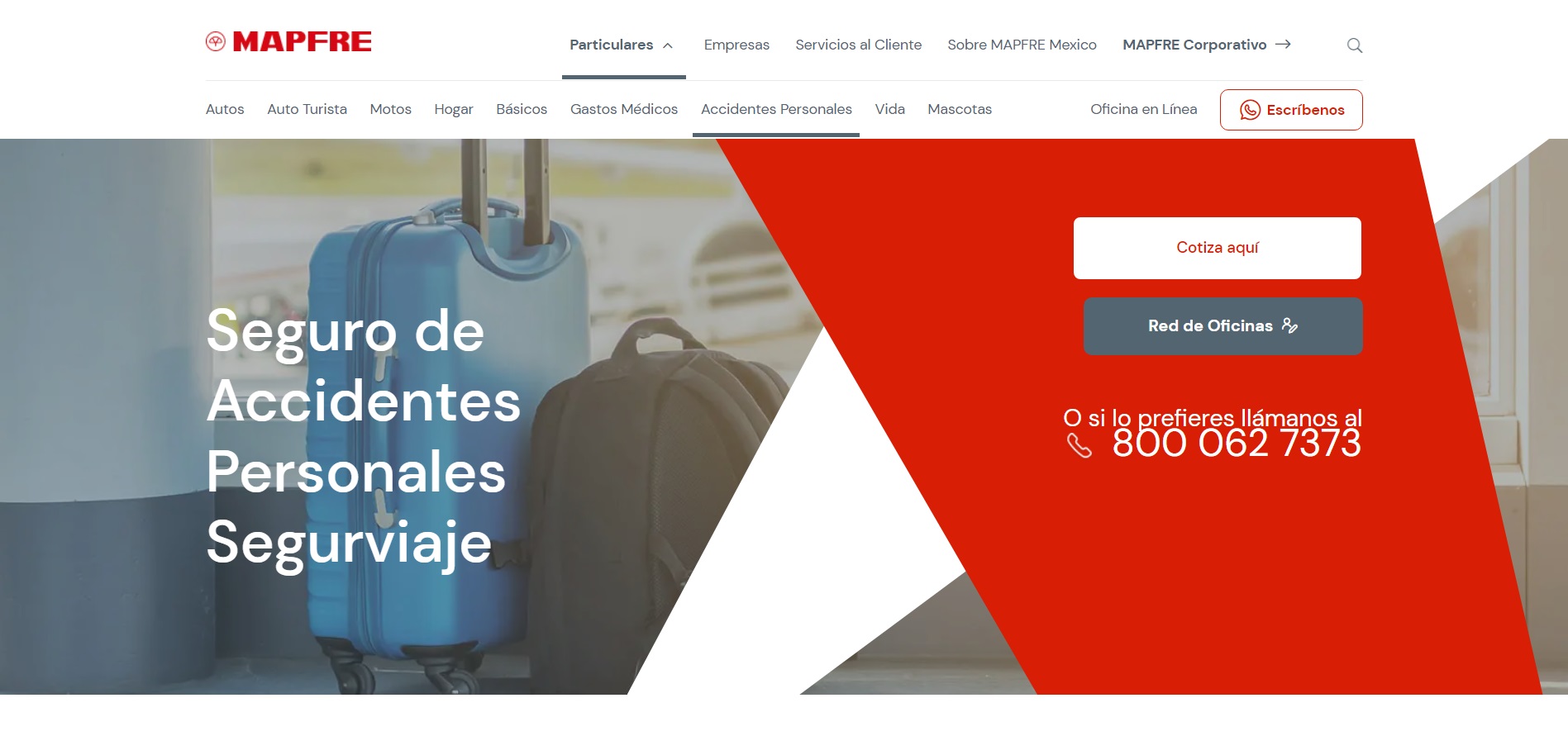 This world-renowned insurance company has the Segurviaje product for those looking for Mexican auto insurance in the United States. These policies provide the necessary protection to the insured in case of emergency, when they are outside their country of origin or residence.
They have different coverage. The most complete combo they offer is Asistencia Segurviaje, which includes emergency medical assistance, emergency medical transfer, emergency dental assistance, repatriation or funeral transfer, hotel expenses for convalescence, transfer and lodging of family members in case of emergency, loss of luggage, home protection during the trip, among others.
5.- Safe Crossing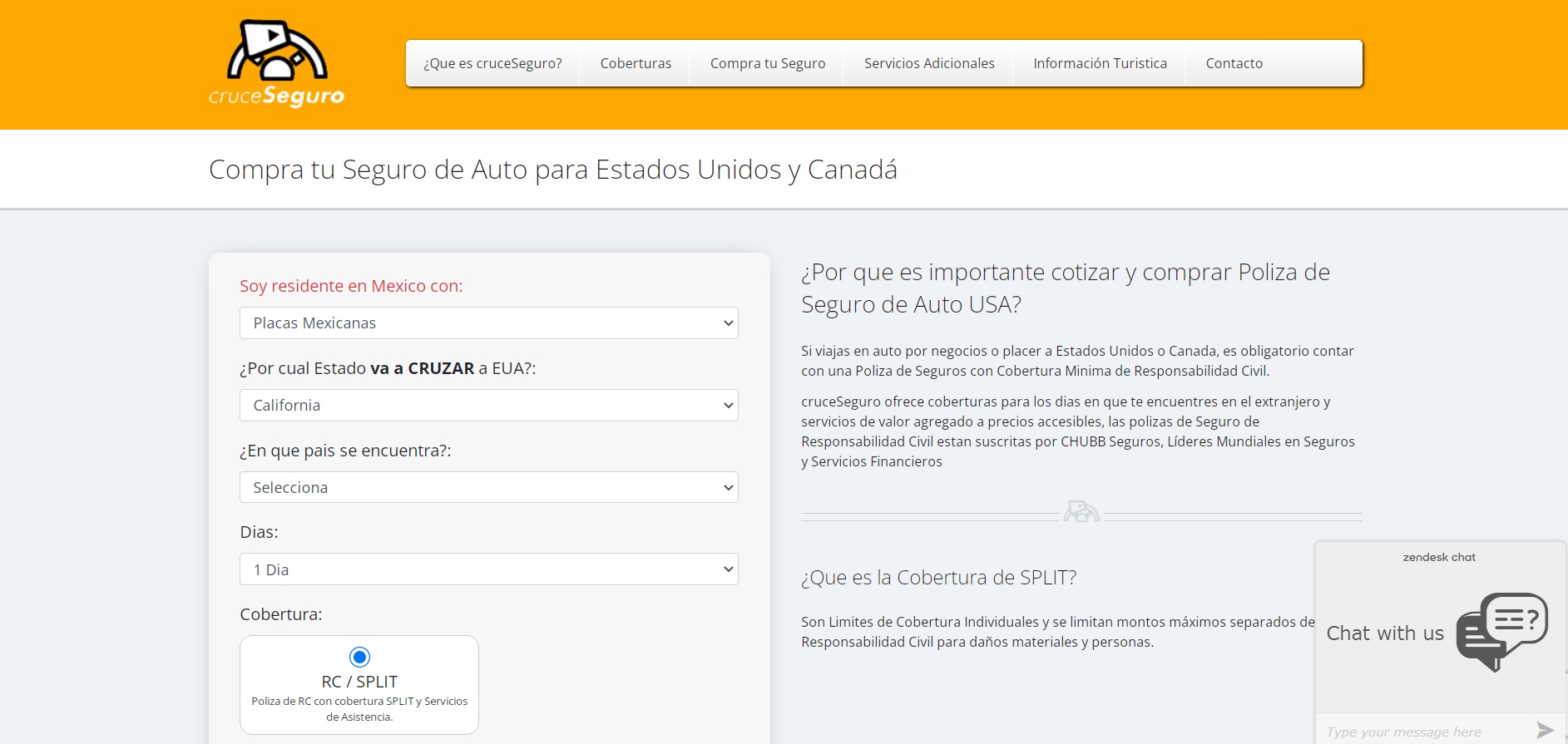 The policies issued via CruceSeguro are authorized by the National Insurance and Bonding Commission (CNSF) and by the Ministry of Finance and Public Credit (SHC). This company is also endorsed by Chubbwhich is one of the largest insurance companies in Mexico.
CruceSeguro offers the mandatory Auto Insurance productwhich is legally accepted by government entities in the United States and Canada, with the minimum required limits of Civil Liability. It only covers residents of Mexico, over 18 years of age and under 70 years of age, with a Mexican driver's license and vehicles registered in this country. Drivers between 71 and 80 years of age can access the policy with a 50% surcharge on the gross premium.
They only insure vehicles for private use, with a maximum age of 20 years. If the vehicle is between 21 and 25 years old, the policy can also be issued with a 50% surcharge on the gross premium. In turn, if the vehicle is between 26 and 30 years old, the policy is issued with a 100% surcharge on the gross premium.
KEEP READING:
How to import a car to the United States
Cheap car insurance in New York) 2022 (

What insurance should you take out when renting a car in the USA?