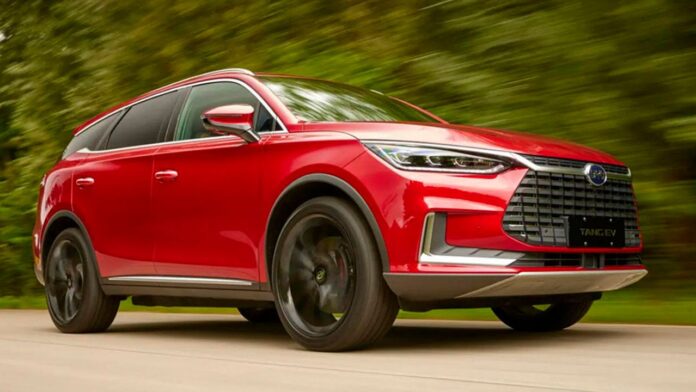 the chinese firm BYD did not go unnoticed in Paris Motor Show 2022. Taking advantage of the international event, it materialized its launch in the European market. In its expansion to the Old Continent, the brand is committed to electric mobility with the BYD Tang.
BYD proposes a European range of three 100% electric vehicles. As for the Tang, it is a seven-seater SUV that will have a leading role. Its design, technology and performance will have to face the Tesla Model Y.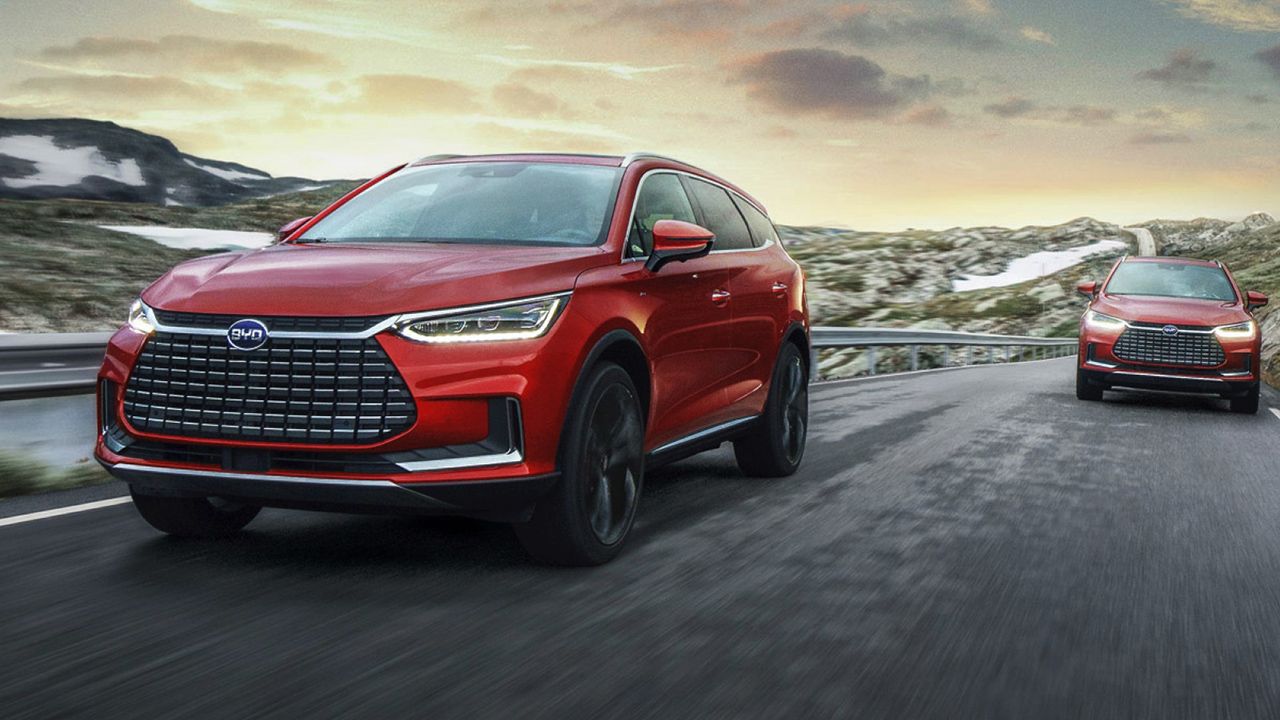 The exterior design of the new BYD Tang
The images provided by the manufacturer show the most characteristic features of the Tang. It is an SUV that is far from those currently available in Europe, in part because of its gigantic grill and its surrounding optical groups.
The design of the headlights gives a very interesting effect of continuity, the optical groups use led technology. There is also a bumper with marked air intakes.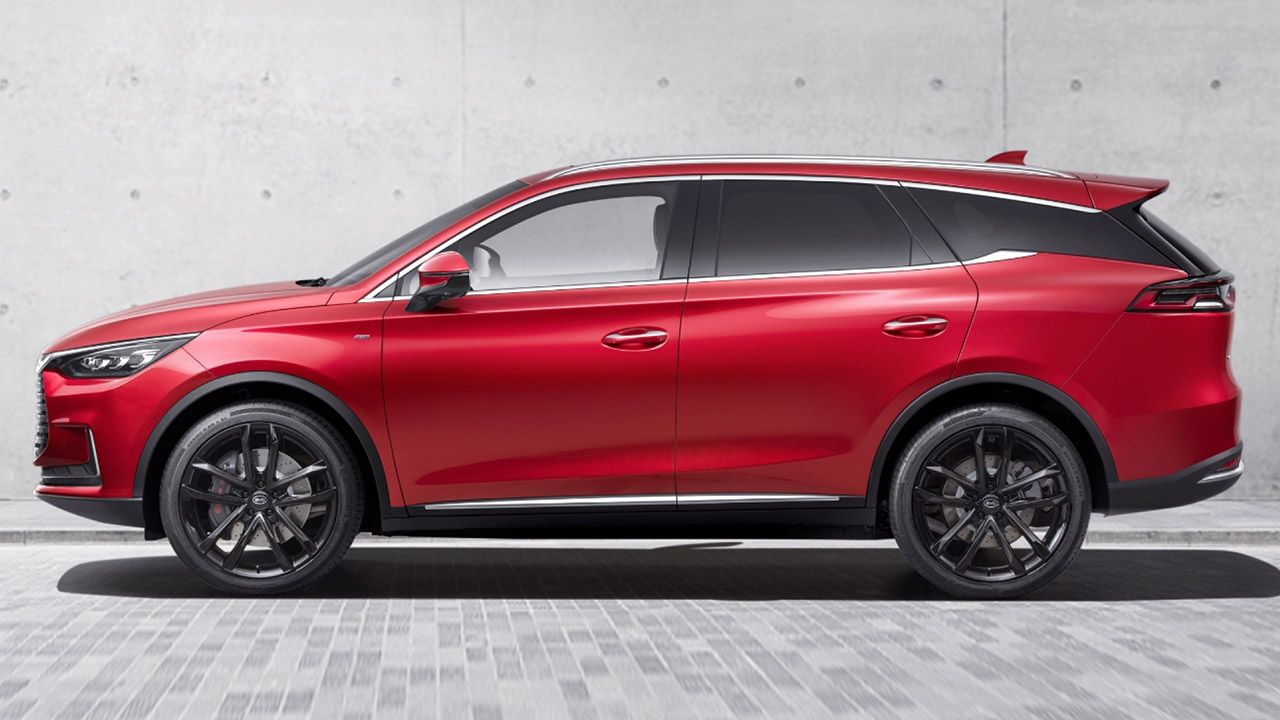 In the side view, elements of an off-roader are presented, such as the plastic bumpers that protect the lower part of the body and characteristic roof bars. of these models.
Read More: The Cadillac Celestiq EV 2024 debuts, with 600 HP and 300 miles of range (+ Images and video)
| MEASURES | BYD TANG |
| --- | --- |
| Length | 4,870mm |
| Width | 1,950mm |
| Tall | 1,725mm |
| Battle | 2,820mm |
| Trunk | 235 liters |
| Maximum trunk | 1,655 liters |
At the rear, market trends are followed, such as horizontal taillights, which are thin and physically connected through a light strip.
Exterior customization is limited to body colors: Silver & Black, Mountain Grey, Snow White, Stony Blue and Emperor Red.
The interior and technology of the new BYD Tang
Jumping into the passenger compartment, we find three seat rows with a total of seven seats available 2+3+2, all with the capacity to accommodate an adult.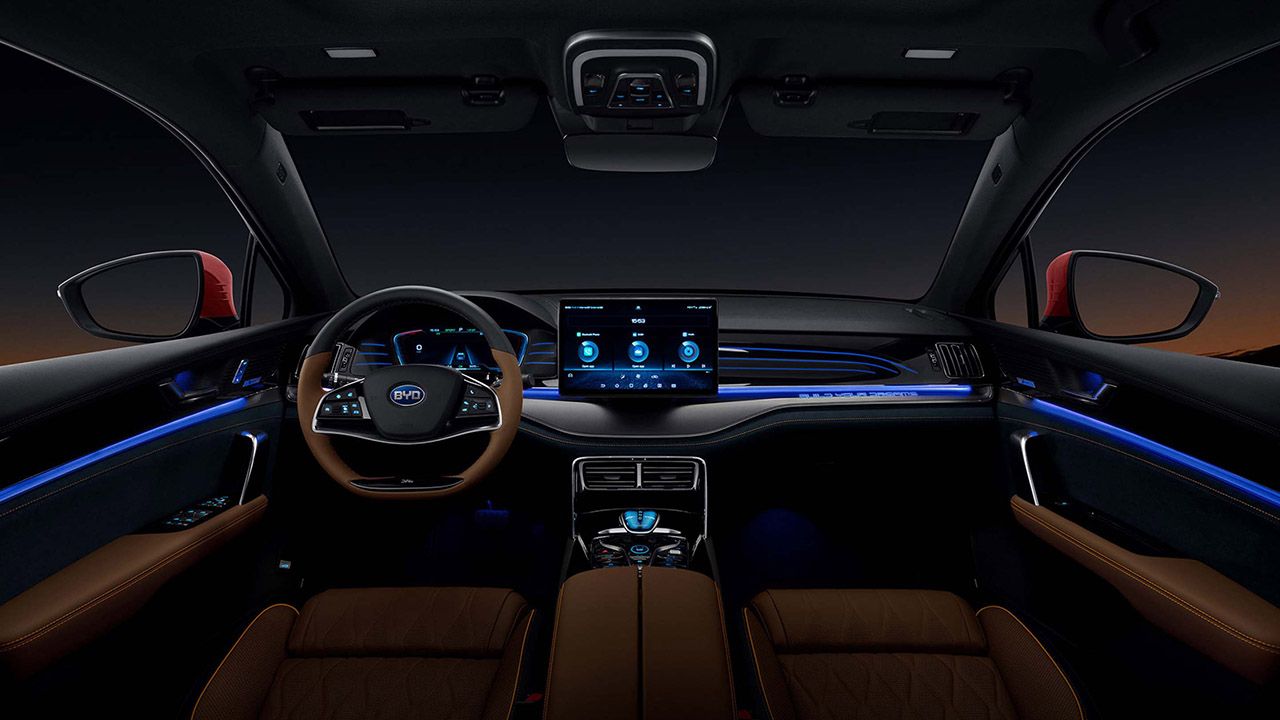 The atmosphere inside is digital and connected, presenting a 12.3" digital instrument panel with a 12.8" touch screen. The latter can be rotated to handle more comfortably.
The autonomy of the new BYD Tang
The vehicle's battery is LFP with Blade technology from 86.4 kWh, the main objective being to power two motors located on each axis. Therefore, the BYD boasts all-wheel drive.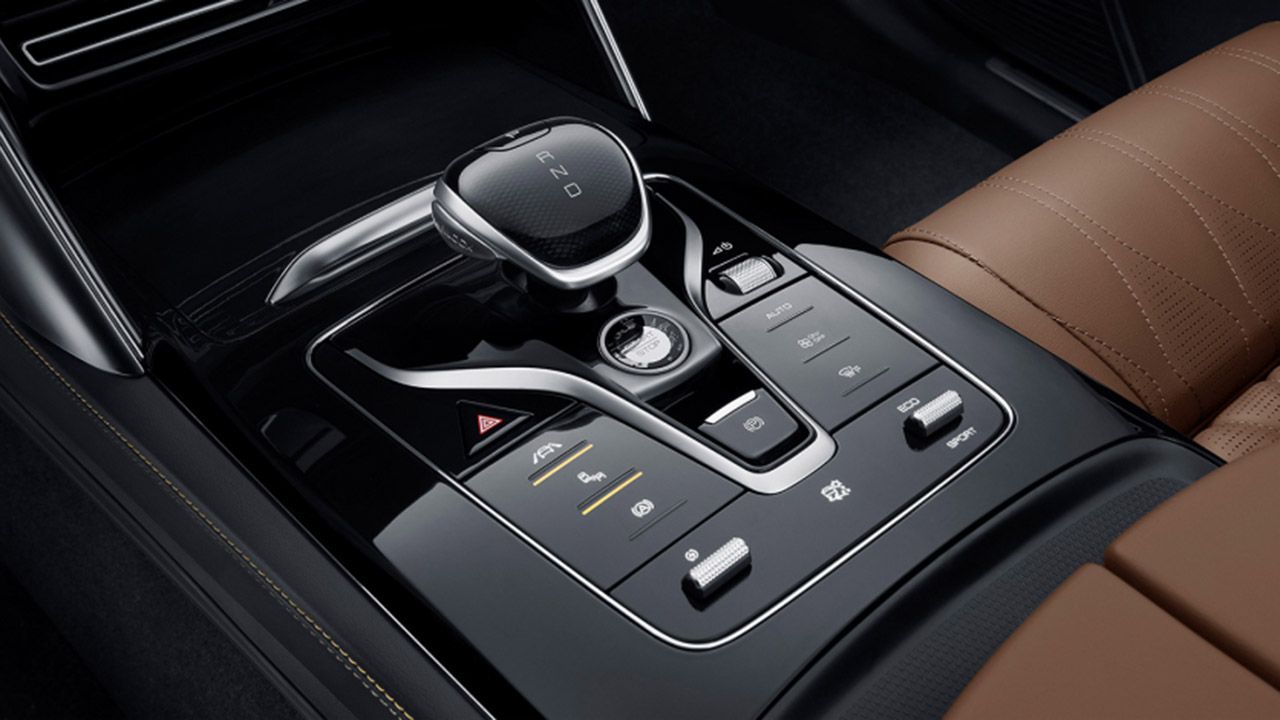 This configuration offers a propulsion of 380 kW (517 hp) and 680 Nm of maximum torque. These figures allow acceleration from 0 to 100 km/h in 4.6 seconds and a top speed of 180 km/h. The autonomy is 400 km according to the WLTP cycle.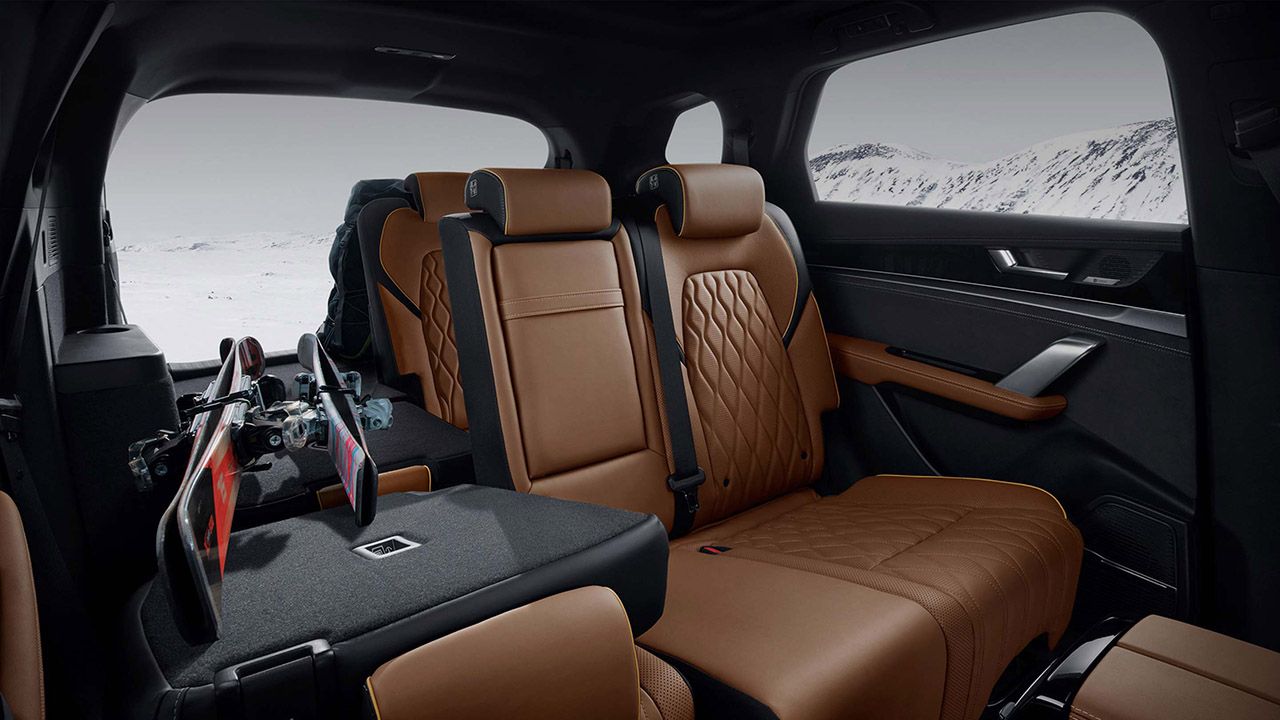 | DATA SHEET | BYD TANG |
| --- | --- |
| Guy | Electric |
| Power | 380 kW (517 hp) |
| maximum torque | 680Nm |
| Drums | 86.4 kWh |
| Traction | Total |
| Acceleration 0-100km/h | 4.6s |
| Maximum speed | 180km/h |
| Average consumption (kWh/100km) | 23.8 |
| Autonomy | 400km |
Release date and prices of the new BYD Tang
The new Tang is already on sale in selected European markets, Spain is not one of them. Before the end of the year the brand will be present in Norway, Sweden, Denmark, the Netherlands, Belgium, Luxembourg, Germany, France and the United Kingdom. The price of the model in Germany, for example, is €72,000