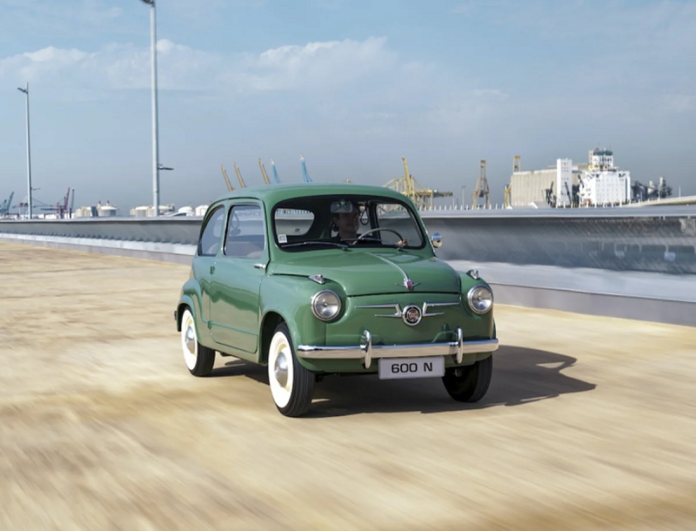 Over recent years, measures have been introduced that aim to reduce polluting emissions in urban areas. And of course, as time does not stand still, these restrictions on traffic in the center of cities will become more acute in the following months as a result of the introduction of specific regulations in the municipalities of more than 50,000 inhabitants, this is the reason why the rumors point to possible delays.
But, the truth is that according to the information published in the draft Royal Decree approving the Regulation of Historic Vehicles, there will be cars that, failing to comply with the level of emissions set for cars at a standard level, may circulate in those spaces with limitation. This measure had been requested in order to avoid damaging a cultural, heritage and historical market in Spain.
Therefore, if you want to know which vehicles can circulate in these spaces where there is a certain limitation in terms of circulation, keep reading.
Cars in Spain approved by the DGT
First it is important to clarify that it is not yet a signed regulationbut it is expected to be in the coming months.
In relation to this, the General Directorate of Traffic (DGT) is aware that the establishment of Low Emission Zones (ZBE) is an essential requirement in order to reduce polluting emissions in cities. This alternative must be accompanied by better management of public infrastructure. But, everything seems to indicate that there will be cars that will not be affected by the regulations.
According to the information provided in the draft Royal Decree, the cars approved by the DGT to circulate in these areas will be those that have the historic vehicle certification in Spain. This measure is due to the fact that in most cases, these are cars that only circulate a few days a year. Specifically, its main uses are on getaways a few kilometers around or concentrations of classic vehicles.
"The purpose of this new regulation is to prevent regulatory treatment in Spain, unequal with respect to other European countries, could favor the departure or loss of historic vehicles to other places outside Spanish territory," they said.
This, in terms of contamination, is a little extra, so it is not a notable increase in the total figures. Without this measure, it would be logical for such cars to leak to those countries that have not yet implemented restrictive measures on their circulation. With this, it will be possible to maintain a fleet of units of high patrimonial value to the Spanish automobile fleet.
IT MAY INTEREST YOU:
Will wearing the visible DGT label on the car be mandatory in 2023 in Spain?

Spain – The DGT explains the reasons why you cannot always drive at the maximum speed limit

Price difference between diesel and gasoline reaches a maximum never seen in Spain
Font: Sports world