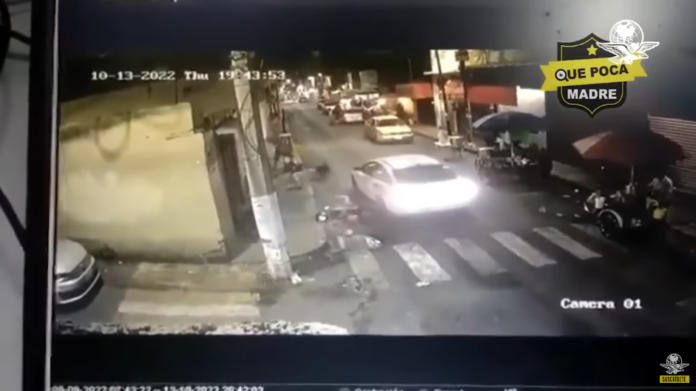 A video showing the moment when a grandmother was run over by a driver in Tlalpan went viral on social networks.
In the record, which was released via Twitter, you can clearly see the moment when a woman of the third age is hit by a car it was traveling in reverse. The driver, after seeing the accident caused, decided to run away.
According to the information that was given to users, the accident took place on the street Reforma, San Andres Totoltepec in the mayor's office Tlalpan.
The video shows the moment when the woman is crossing the street while the vehicle is quickly reversingat the same time a man in a white shirt tries to make the driver slow down.
SEE ALSO: Why the influencer Heisenwolf is not still in jail for the crash that left 6 dead in Mexico
After the impact of the vehicle against the woman, she was lying on the floor for a few moments and all her things scattered on the ground.
After this, the car stops and few seconds later it starts to advance, leaving the place to escape. Immediately several people help the woman and help her get up from her to later help her cross the street. It is unknown if the woman later received medical help or carried out any legal proceedings against the driver.
According to the record, this event would have occurred last Thursday, October 13.
Editorial GossipVehicle.