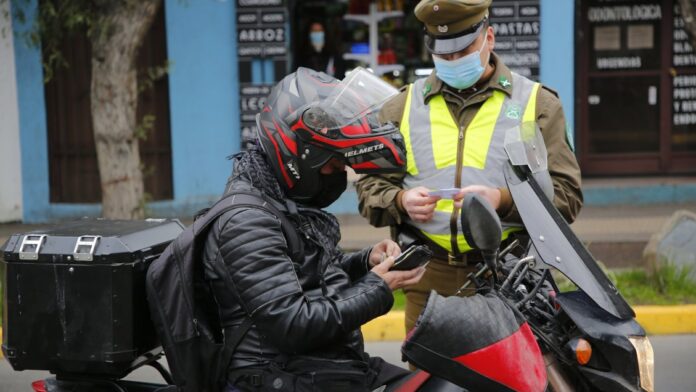 A recent report from the Prosecutor's Office revealed that the Aragua Train uses the proceeds of his illicit "businesses" allocating them to the purchase of a large amount motorcycles which are then rented to irregular migrants in Chili who use them for delivery services.
According to the report accessed by the Cooperativa Regiones news page, the criminal organization would be found laundering assets in the purchase and rental of motorcycles to carry out product distribution services, with which they ensure earnings up to $600 (585 thousand Chilean pesos) weekly.
Large number of motorcycles from the Aragua Train in Chile
The regional prosecutor of Tarapacá, Raul Arancibia, expressed in this regard that "more than vehicles, we have discovered above all motorcycles. On the subject of delivery there has been a lot of that, so are given to people who have no other way of making a livingas are the illegal immigrants, many of them".
Similarly, he stated that "the other day in Iquique a seizure was made: 31 motorcycles that did not have patentsthey did not have any permit to circulate and that, of course, they were being used in the delivery issue by foreign people who did not even have a license, they were not authorized to drive those motorcycles, they did not have residence permits in Chile or income, or anything ".
In the aforementioned operation, which took place this week, Carabineros reported that 87% of the offenders were foreigners in an irregular situation. Tarapacá has been one of the most affected regions after the arrival of the criminal gang originating from the north of Venezuela and which has spread throughout almost all of Latin America.
According to data from the Undersecretary for Crime Prevention, until June of the current year the region of Tarapacá is the one with the highest homicide rate in the country (2.2 per 100 thousand inhabitants).
There is a reason for this and it is that in Iquique, the regional capital, is where the feared Aragua Train it has expanded in the north of the country with crimes such as kidnapping, homicide, torture and drug trafficking, among others.
IT MAY INTEREST YOU:
The Aragua train would be involved in the discovery of 4 bodies in a Toyota truck in Bogotá

Chile – motorist attacks Carabineros after being checked in Los Angeles: he was driving without a license

The 5 best-selling motorcycle models in Chile (January-July 2022)
Font: Cooperative Regions