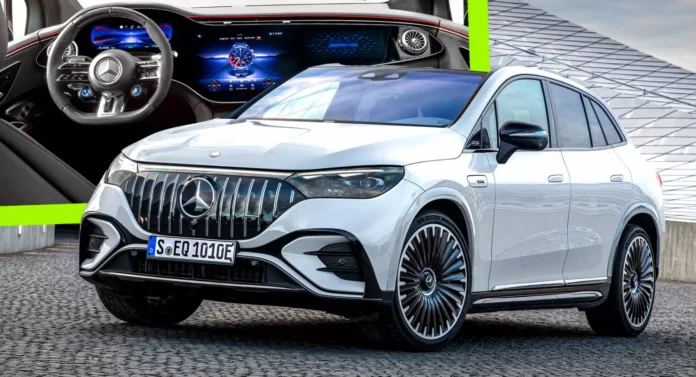 The presentation of the SUV 2024 Mercedes AMG EQE was to be expected, as the EV will be available in two flavors: 43 and 53.
More push, more Go
Starting with the power, andl Mercedes-AMG EQE 43 4Matic offers 476 hp or 350 kW, that is, 50 kW more than the EQE SUV 500. While the torque remains at 858 Nm. These figures allow a sprint from 0 to 100 km/h in 4.3 seconds and the top speed is 210 km/h.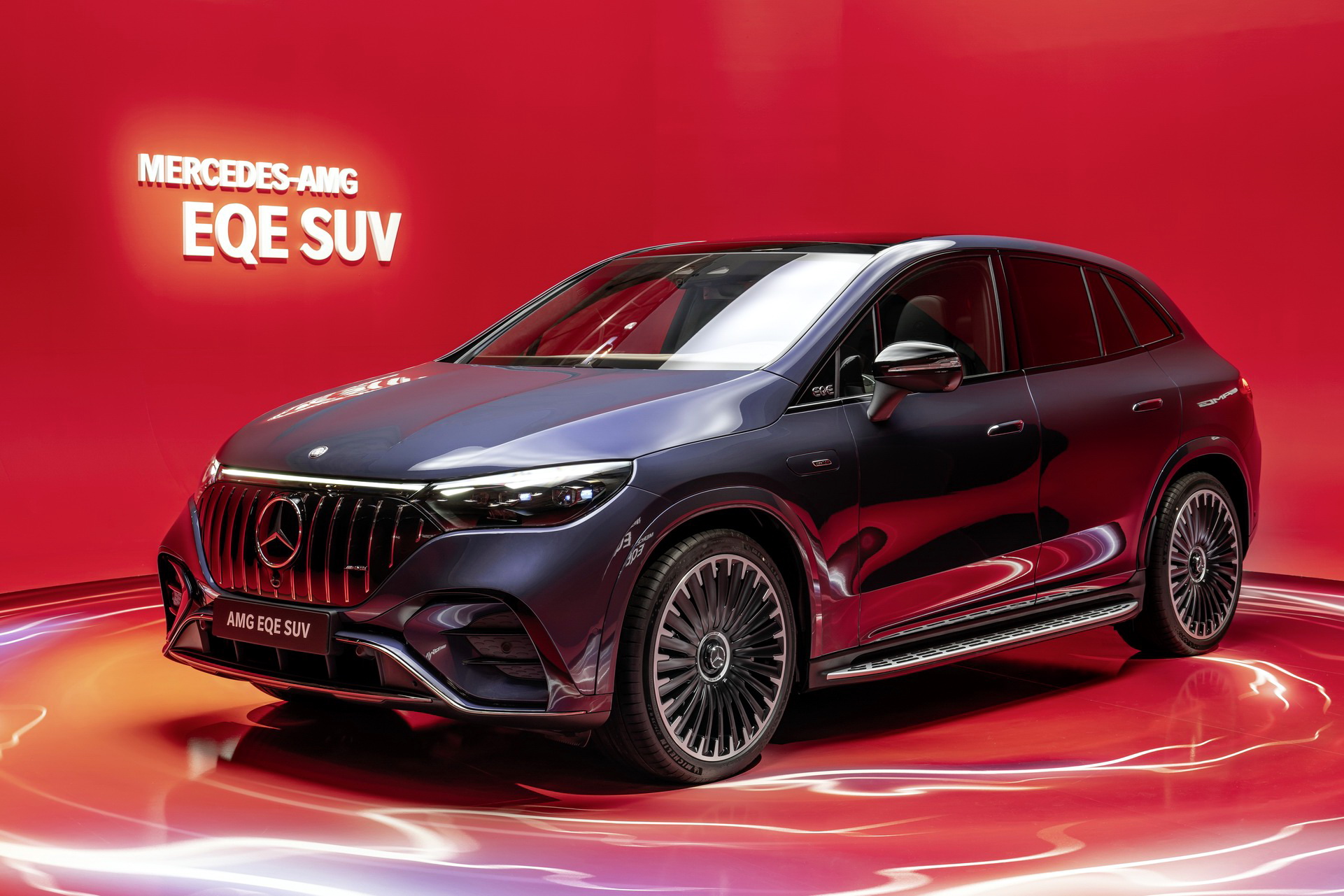 For its part, the EQE 53 4Matic+ SUV is even more powerful with its AMG-specific blocks that add different laminations, higher currents and adapted inverters, as well as cooling elements.
As a result, the power is 460 kW (626 hp) with all-wheel drive and 950 Nm of torque and a speed of 220km/h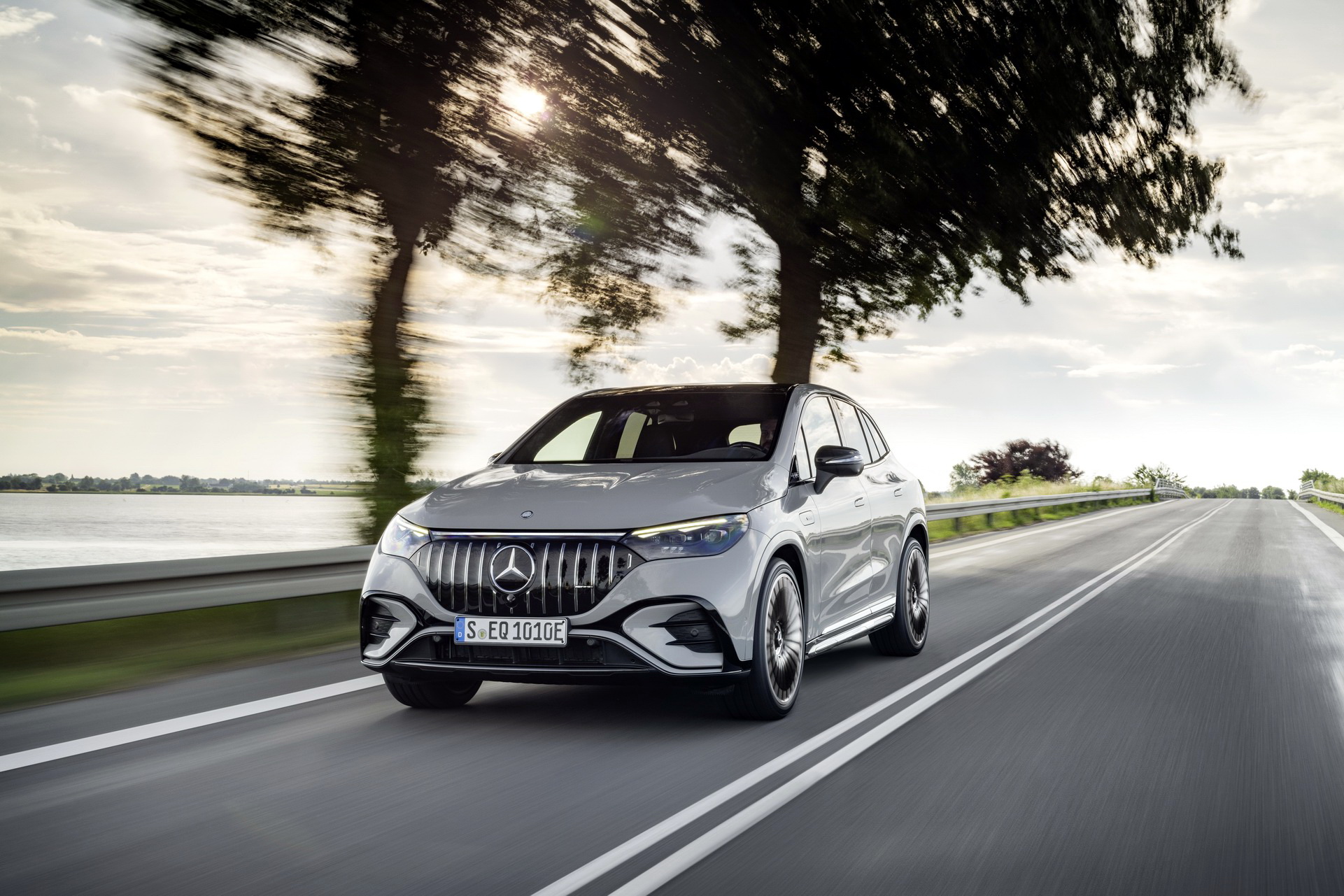 The latter model can be specified with the AMG Dynamic Plus package which unlocks the functions "Race Start" and "Boost". Which can amplify the power to 505 kW (687 hp) and 1,000 Nm of torque. Therefore, the maximum speed is increased to 240 kph and the mentioned sprint at 3.5 seconds.
Read More: Mercedes-Benz EQC Sedan: This could be seen (+ Images)
However, these numbers are still below what is offered on the trimotor. Tesla Model X Plaid.
Dress outside and inside
AMG's EQE SUV swaps the bright front panel for a fake grille with vertical chrome slats. It also replaces the star with the "AMG" emblem.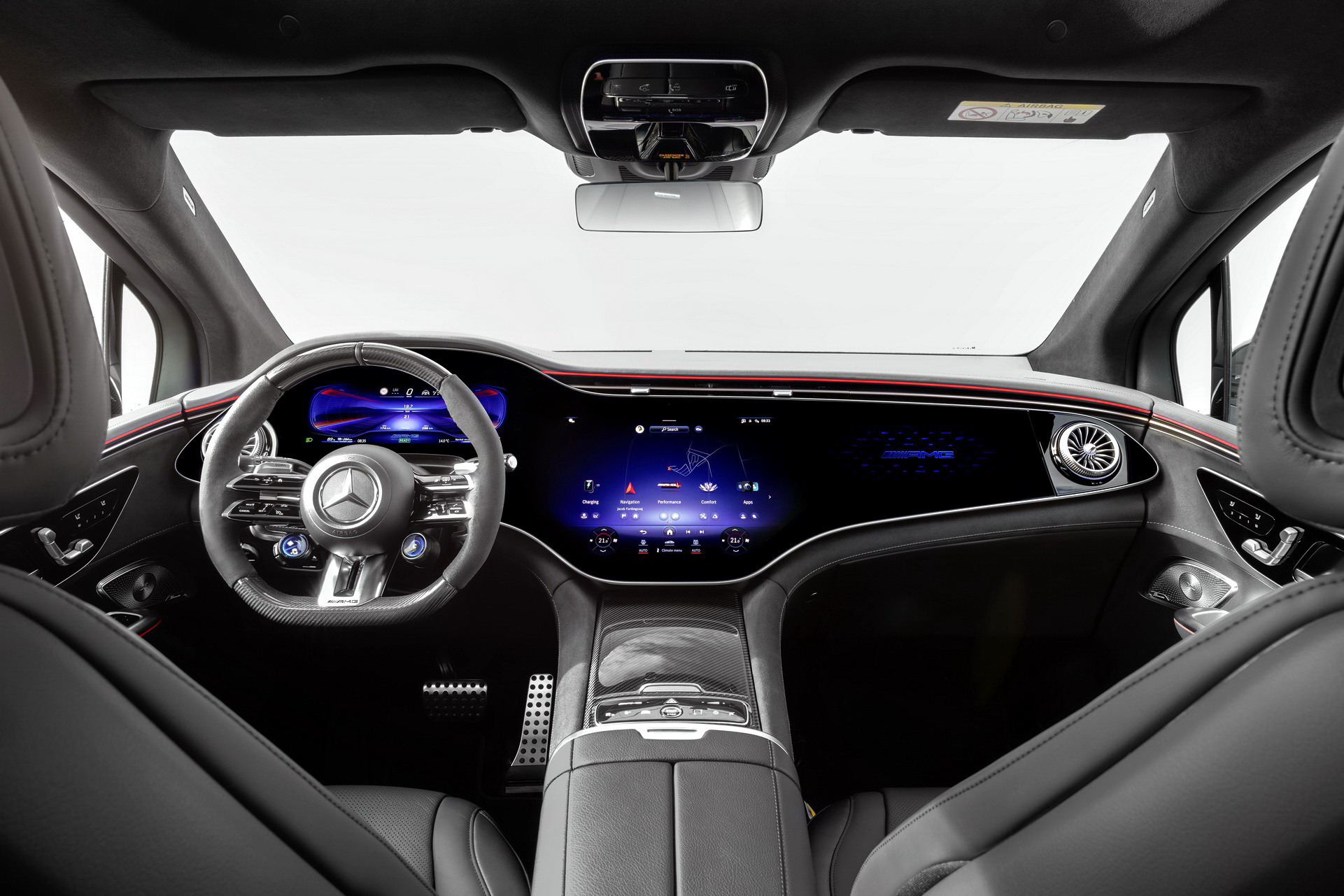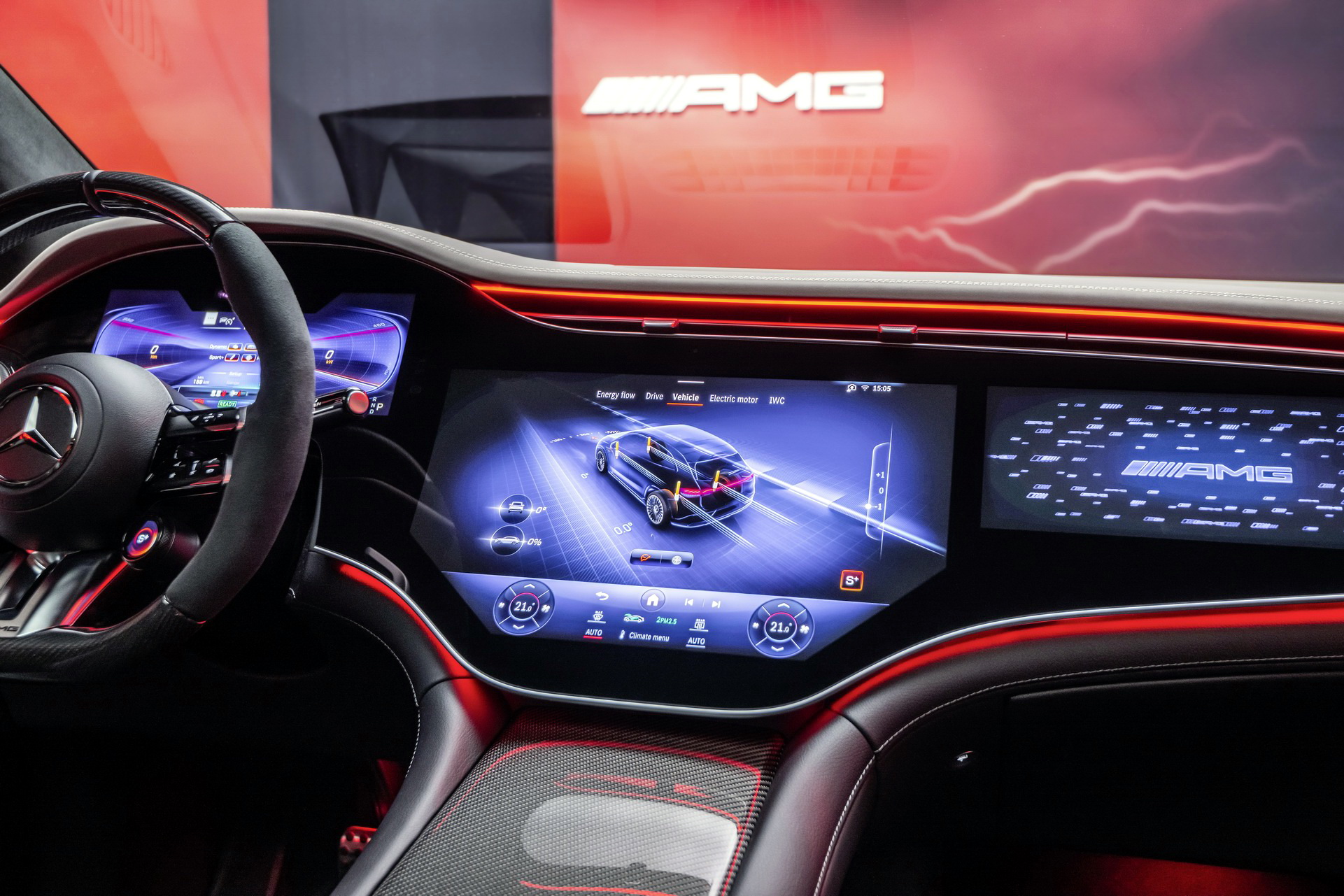 Inside it has materials like artificial leather with microfiber as standard, while the Nappa is optional. It shows off the distinctive-looking AMG Performance steering wheel with lots of buttons, switches and displays. The carbon finish is optional, as is the Hyperscreen.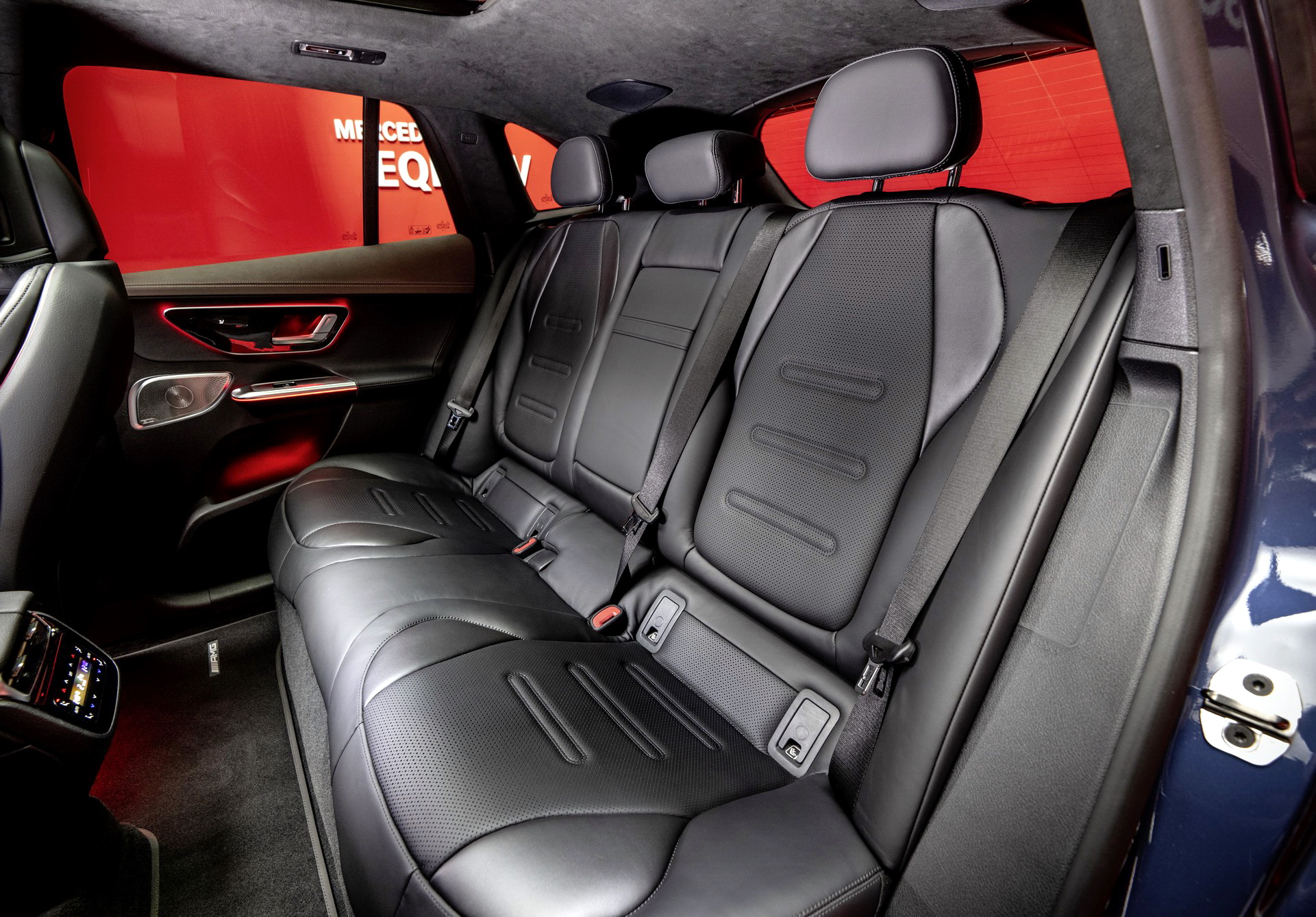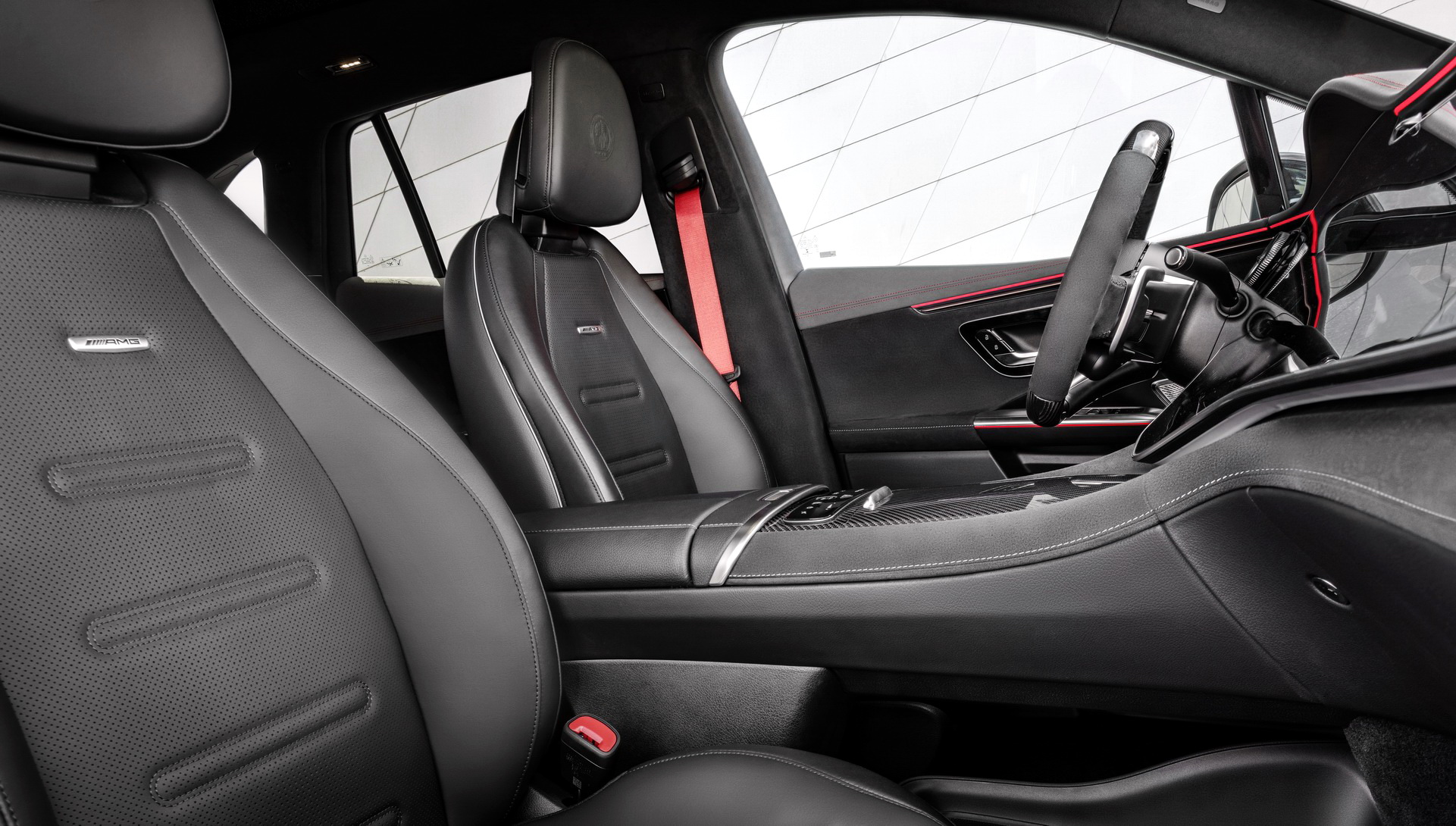 AMG dust scattered everywhere
Both versions feature all-wheel drive and rear-wheel steering as standard, as well as AMG Ride Control+ air suspension, a formula that is repeated from the EQS AMG.
Its wheels are 21" as standard and the Michelin Pilot Sport EV MO1 tires, although there are options in the wheels: 20 and 22 inches. Six-piston brakes and 415×33mm (front) and 378×22 (rear) discs bring the car to a stop.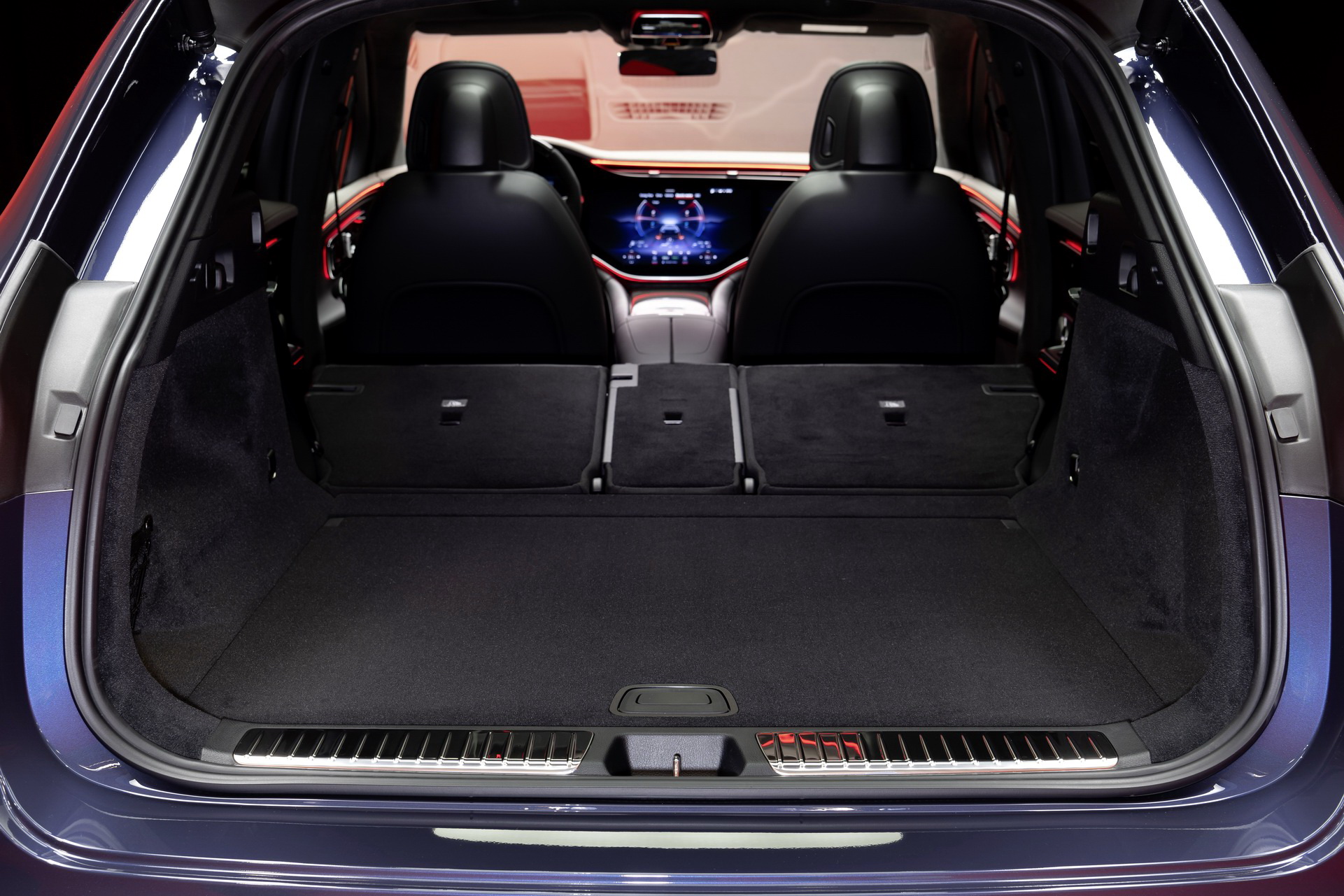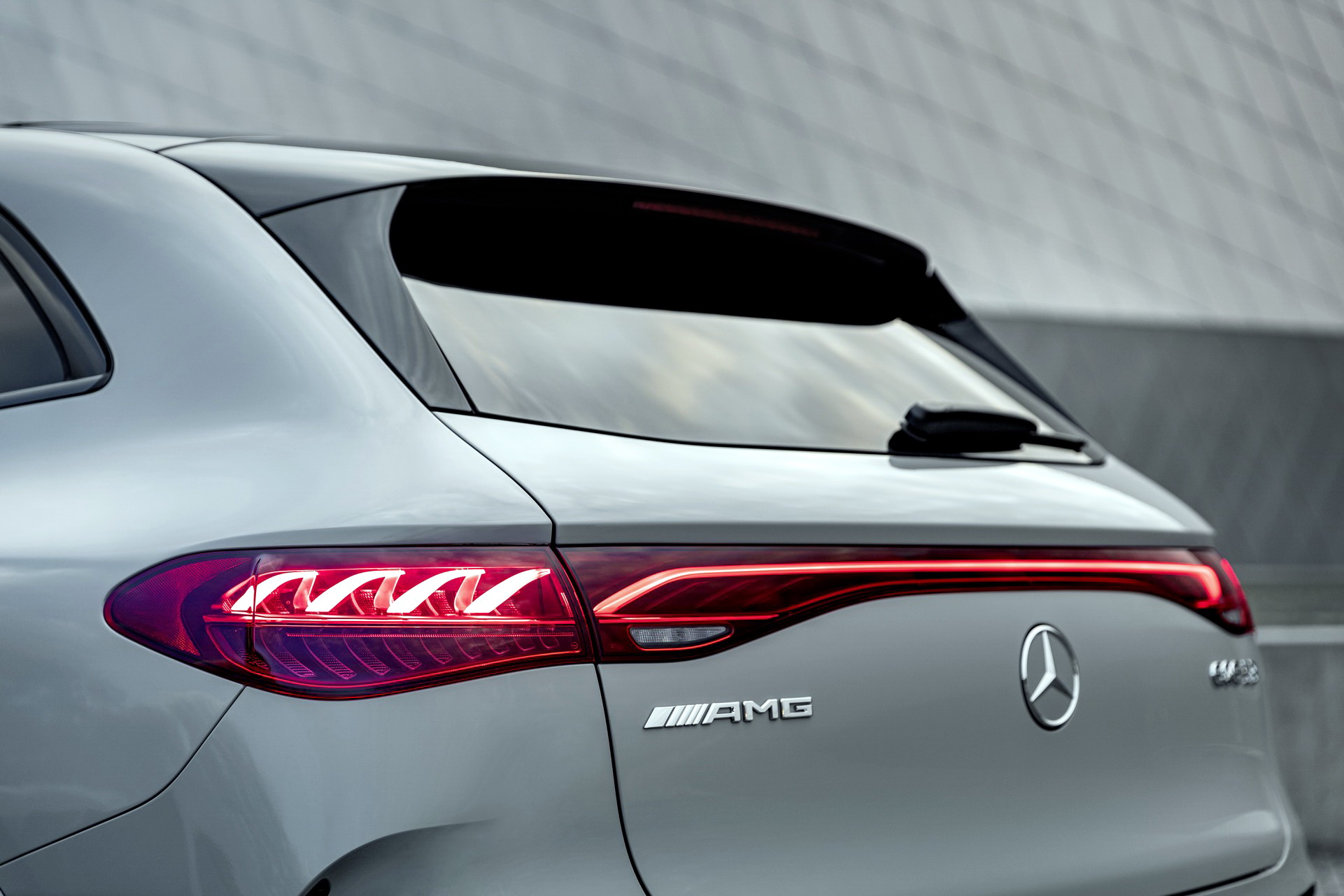 The AMG Active Ride Control it is exclusive to the EQE 53 SUV. It also uses an electromechanical actuator to engage and disengage the anti-roll bars.
The inclusion of a "AMG Sound Experience", which funnels artificial noises from vrom to the outside world.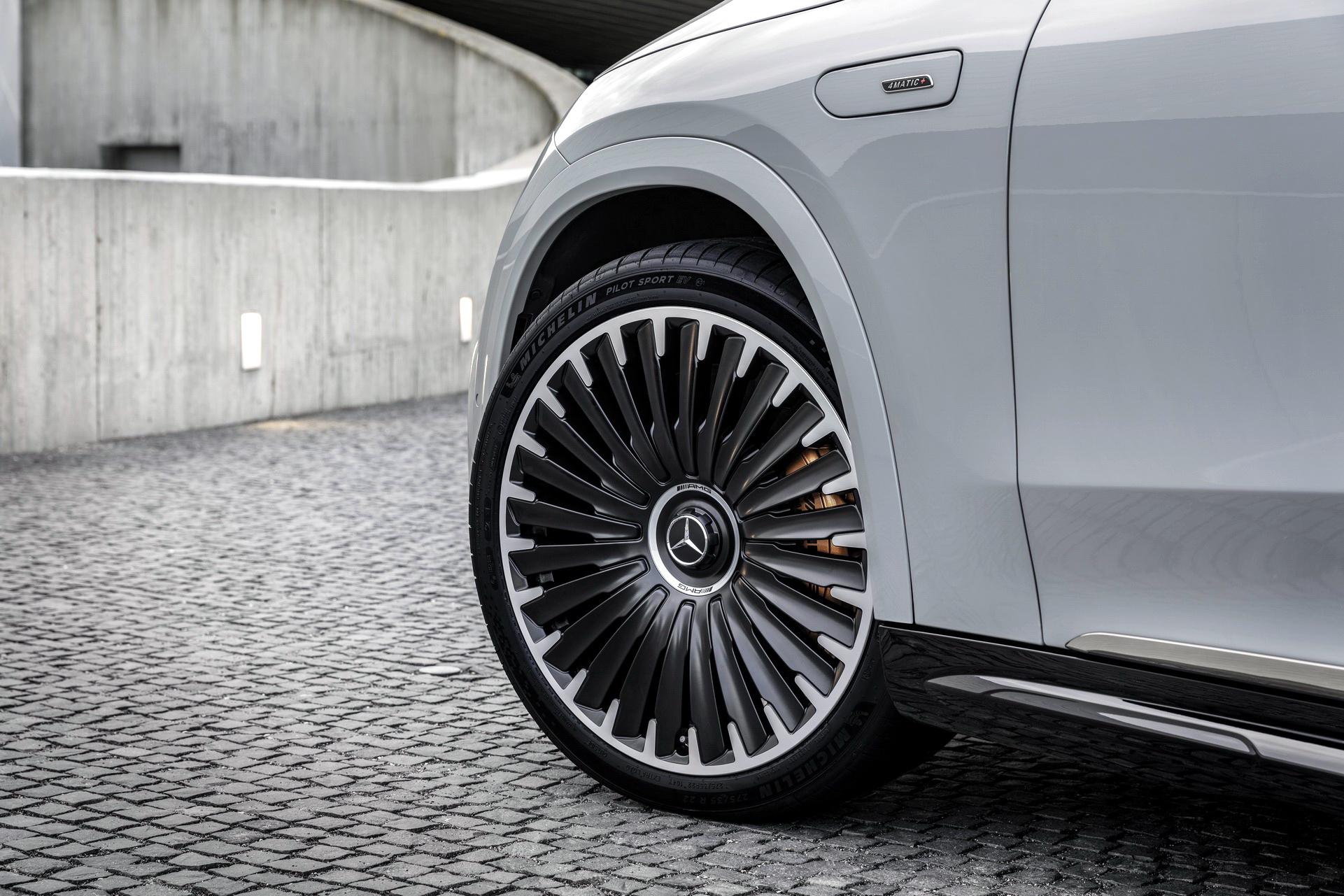 Battery and range
AMG versions of the EQE are powered by a 90.6 kWh battery found in the EQE SUV and EQE Sedan. The autonomy for the EQE 43 SUV is from 431 to 488 km, that is, it sacrifices 6% with respect to the estimates of the EQE 500.
On the other hand, the EQE 53 SUV, which has a estimate 375–470 km, 20% worse than the non-AMG 500. That's right, both sacrifice a little autonomy depending on the power.
Editorial New Electric Autos Source: Carscoops