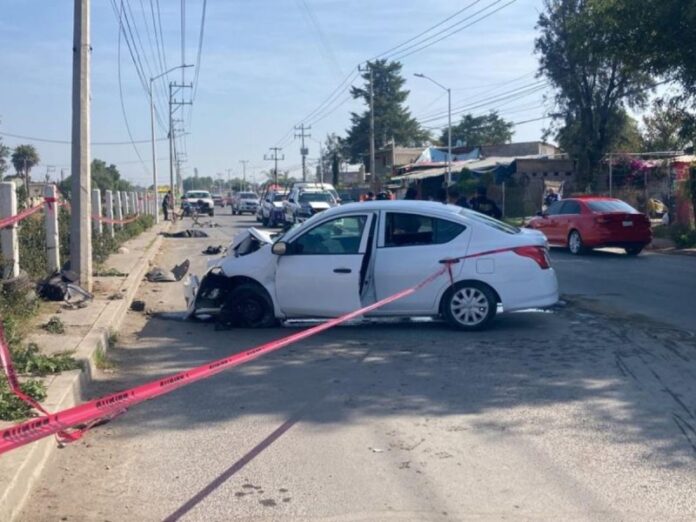 A tragic accident occurred in Villas de San José, in Tultepec, State of Mexico on Saturday night when a driver of a white Volvo hit and killed a bicyclist. Later it crashes a few meters against a pole, dying as well.
Read More: Terror in Sonora: They burn and shoot cars in the Rosario Tesopaco municipality (+ Video)
The incident was registered specifically in the Hydraulic Resources avenue, in the mentioned locality of Edomex. It is a section where drivers can reach 120 kmp, and according to local press reports, the person responsible was intoxicated.
‼️2 DIE IN ACCIDENT #TULTEPEC #EDOMEX IT TOOK 10 HOURS TO PICK UP THE BODIES ‼ Saturday night there was an accident on av. water resources near the #Volvo where a car ran over a bicyclist and hit a pole. They were picked up this Sunday at 9:00 pic.twitter.com/epodEcSVAR

– FernandoCruz (@FernandoCruzFr7) October 16, 2022
Given this, the municipal police of Tultepec kept the aforementioned avenue cordoned off to carry out the pertinent work to clarify the facts. The bodies were picked up at 9:00 a.m.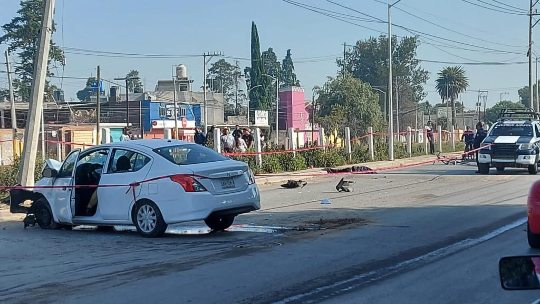 Editorial New Electric Autos Source: Excelsior