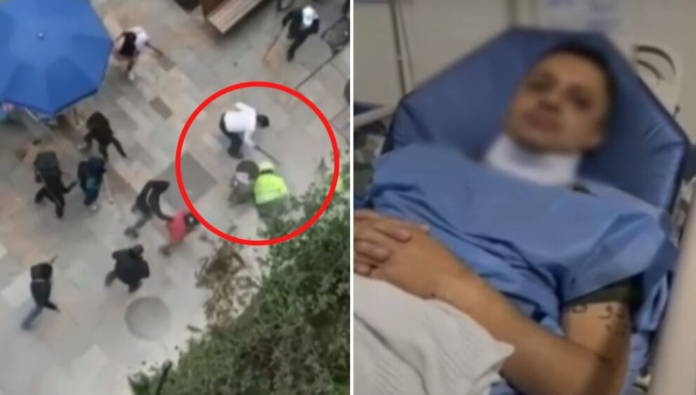 During the afternoon hours of Wednesday, October 19, in the center of Bogotá, the capital of Colombia, a group of Indians staged strong disturbances where even a policeman was knocked off his motorcycle and beaten by the crowd.
The shocking images have been captured on video. On the other hand, the citizens evidenced how the policeman began to be surrounded by indigenous people, who beat them with batons without giving him a chance to defend himself. The victim of the aggression delivered her testimony from the Police Hospital.
Police is knocked off a motorcycle in Colombia and beaten by indigenous people
The police officer commented that "there was a female colleague who was being injured, we rescued the female patrol member who was injured, we put her in the vehicle and when we proceeded to go back to rescue an officer, it was when they pounced on us with sticksstones and everything they had in their hands.
The uniformed man continued explaining that he fell "lying face down. As can be seen in the videos (they attacked) with sticks, irons, spikes, stones and any blunt element to cause injuries."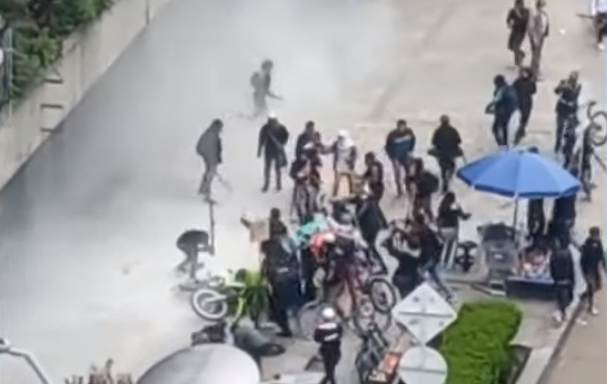 Finally, he issued a message intended for the indigenous people and all those who vilely injure the police authorities. Thus he commented that they are "human beings like any otherwith families, with dreams, with longings and one does not expect this type of situation to find them in their work".
Fortunately, thanks to the help of brave citizens who stepped in to care for him, the attacks stopped before they escalated.
IT MAY INTEREST YOU:
Large number of motorcycles from the Aragua Train in Chile: they rent them to foreigners for delivery

The bus driver who suffered an accident where 20 people died in Colombia "We ran out of brakes"

Viral: In the middle of an argument with her partner, this woman threw herself into a car that ended up running her over (+ sensitive video)
Font: News CaracolTV