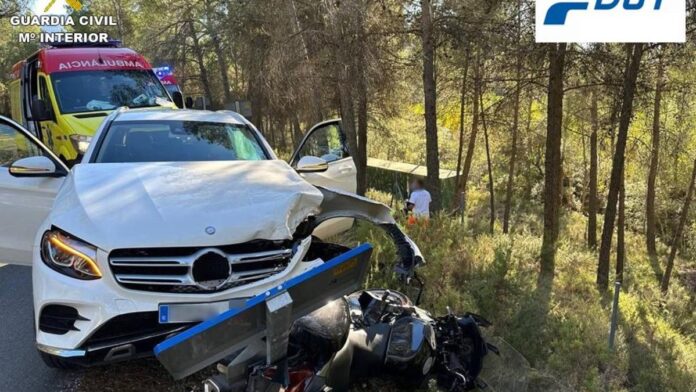 A 41 year old female driver was arrested by the Traffic Civil Guard after it exceeded blood alcohol level, enter an oncoming lane and collide with a motorcycle Alcoi a week ago. The accident ended the life of a man from 63 years old, and caused injuries to a 61-year-old woman, who was traveling in the other vehicle.
The person in custody circulated with her two minor children on board, one of them a baby. They suffered minor injuries.
In the first instance, the woman was charged with crimes of injuries and road safety for driving while intoxicatedbut with the death of the motorcyclist, he faces charges of felony reckless homicide.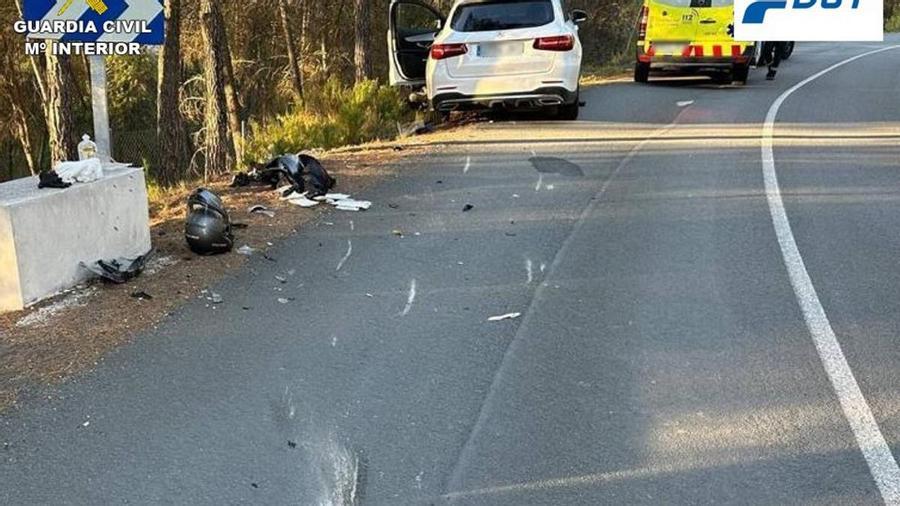 The incident occurred on October 14 around 5:00 pm at kilometer 16,400 of the CV-794 highway, Alcoy municipality, at the height of the El Baradello urbanization. The emergency services received a report of a collision between a car and a motorcycle, so a team of paramedics and Reports of the Traffic Civil Guard.
lane invasion
Once at the scene, the officers realized that the vehicle was in the opposite lane and had collided with a motorcycle occupied by an elderly man and woman.
Read More: Spain – driver causes terrible accident by colliding with five cars and overturning: she tripled the alcohol rate
The security forces, after inspecting the area, determined that the mercedes glc, invaded the lane and this caused the accident. The impact caused the motorcycle to knock over a traffic sign and the passengers were thrown several meters.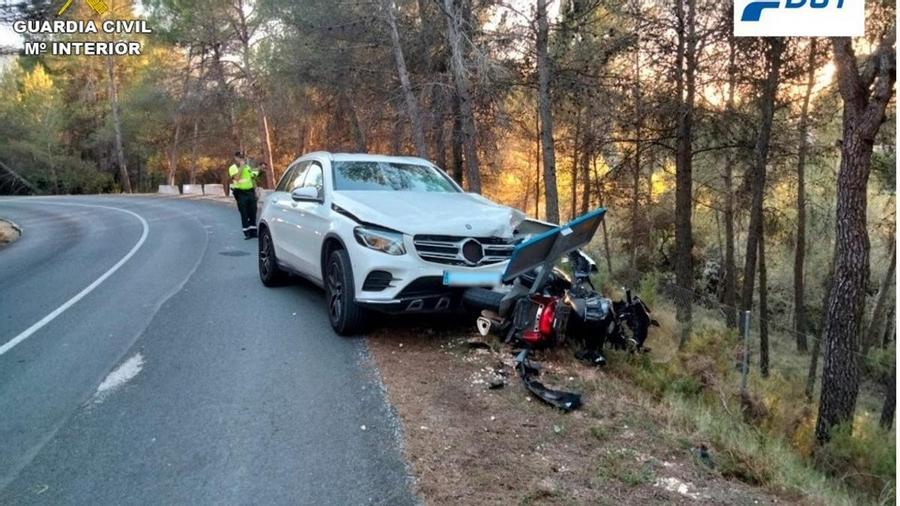 The motorcyclists were transferred to the hospital with polytraumatisms for men and polycontusions for women. The driver, meanwhile, was treated for minor injuries, was also subjected to drug and alcohol control where tripled the maximum allowed.
Given this, she was arrested the next day after receiving a medical discharge and the Civil Guard charged her with two injury crimes and another against road safety for driving with a higher rate of alcohol.
Two days later, the security forces learned of the death of a motorcyclist in the virgin hospital de los Lirios because of the injuries sustained in the accident.
Homicide by gross negligence
The death of the motorcyclist caused the driver to face charges of homicide for gross negligence, could face a sentence of four years in prison and the deprivation of driving for six years, reported the Civil Guard.
The investigation of the facts is still open in order to expand the evidence that may clarify the facts. They are also awaiting the result of the drug test performed on the driver.
Editorial New Electric Autos Source: Information.es