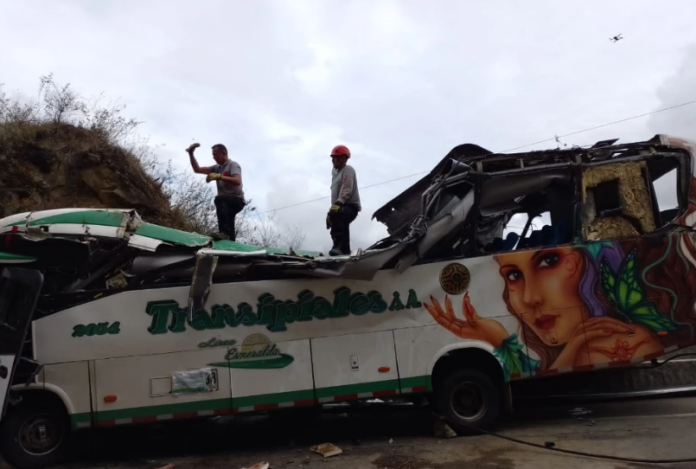 I speak the bus driver over the fort traffic accident where 20 people died In colombia.
The bus driver explained what happened in the road accident
"I can't do anything, we run out of brakes", these were the only words that the bus driver expressed when the passengers asked him to slow down the unit.
The last thing heard was the scream of the passengers when the bus hit a mountain causing the death of 20 people and injuring 14, including two minors on the Pan-American highway.
See also: MX: Bus accident with pilgrims leaves 9 dead and 40 injured in Chiapas
One of the survivors indicated that he had boarded the unit after seven at night, in Tumaco, taking calm to Pasto, where the passengers were recounted, indicating that there were 31 plus the two assigned drivers.
The passenger who survived the accident indicated that after the driver indicated that the unit was without brakes, all the passengers became distressed and began to scream.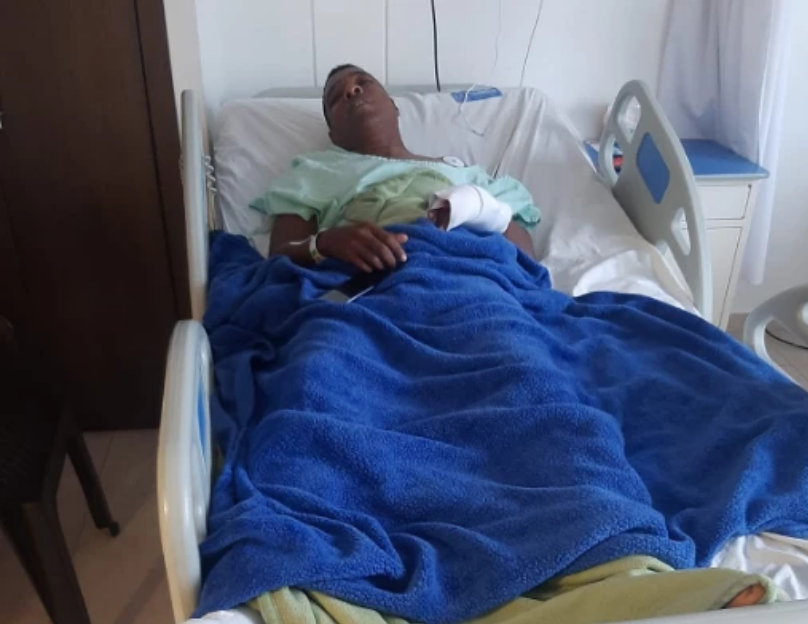 "We had traveled more than two hours of travel, the car did not present any irregularity", However, he recalls that the driver carried out two maneuvers in which the unit almost overturned, which put the passengers on alert.
"There were seconds of great fear after the driver shouted that he ran out of brakes, people began to shout, they cried a lot and as I am a believer I entrusted myself to God so that nothing would happen to me".
«We felt a strong blow, I saw how some passengers who had been sleeping were ejected into the void, I could not do anything, I was trapped in the middle of some chairs and at least three people fell on me. (…) As I could, I tried to break one of the windows to get out, but I couldn't, because we were close to the abyss, since the bus got tangled up in the middle of a retaining barrier that they place on the roads when there are many precipices».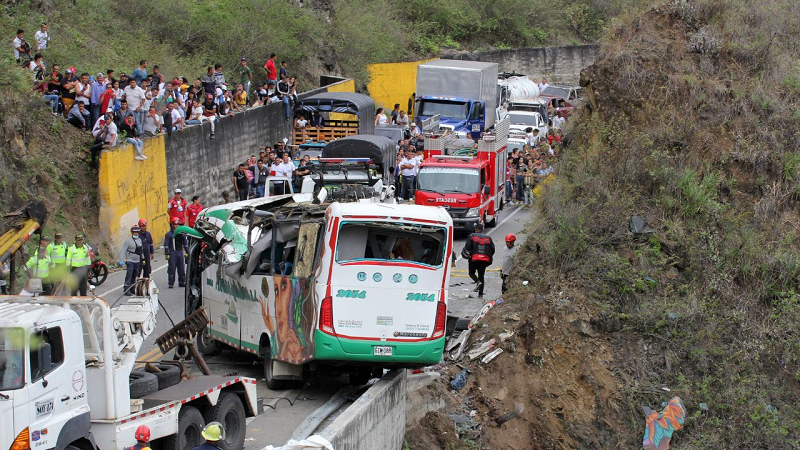 "It was very sad to see how everyone was screaming and I couldn't help them because one of my legs was injured and also my hip hurt a lot," indicated the survivor, who argued that after 30 or 40 minutes the paramedics and ambulances began to arrive at the scene of the incident.
Upon impact, the unit caught fire:'here I don't die calcined'. the man thought.
"The tragedy could have been worse because thanks to several people they put out the flames or else we would all have died burned."
The authorities are carrying out the pertinent investigations to determine the causes of the accident, the unit had all the papers in order. He left Tumaco with 22 passengers and in the village of Llorente, Nariño, he picked up nine people. 12 of the 20 bodies have already been identified by the authorities.
Writing by Gossipvehiculos/Source: www.bluradio.com